Commercial & Residential Green Season Landscaping Programs
Offering three comprehensive lawn care program solutions for both residential and commercial clients, Yard Worx has the solution for your Kitchener and Waterloo area properties. Each of our program offerings has incrementally more services available depending on your unique needs.
Sign up for a one-year term and save!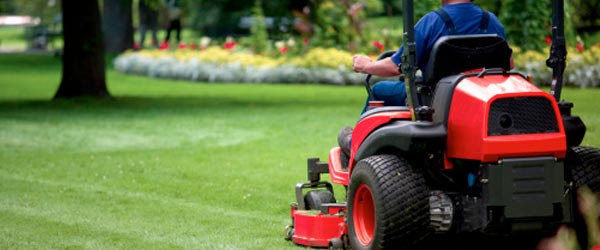 Lawn Care Program Options:
We offer our commercial and residential clients three options for full lawn care programs. From a basic cut with trimming and yard clean up with our Economy series, all the way to our Signature Series with complete lawn care solutions– we have a solution for your home or business.
Custom Full Lawn Care Programs:
Don't see one that works for what you need? Contact us and we'll work with you to build a program that suits your needs.
"Jamie is a professional in the truest sense of the word. My wife and I have been enjoying his services both in winter and summer and he always goes above and beyond our expectations. We are both out of the house quite often with work and thanks to Yardworx we can always be sure that the snow is removed and that our lawn is cared for throughout the year! Highly recommended!"
Economy Series*
A cost-effective plan for homeowners & companies for quality, reliable service:
Features:
Basic Cut
Trimming
Yard Clean-Up
Premium Series*
Focused on premium quality cut and appearance, the following are included:
Features:
Bag Mowing
Trimming
Dethatching
Fertilizing (x3)
Hard Surface Edging
Signature Series*
Focused on exceptional quality, the following are included in this program:
Features:
Bag Mowing
Trimming
Dethatching
Over Seeding (x1)
Core Aeration (x2)
Fertilizing (x3)
Hard Surface Edging
Working as your landscaping partner.
Our team is focused on exceptional quality and service. We listen to you and ask the right questions to ensure we have a thorough understanding of your needs before starting work on your property. Once started, minor modifications are welcome to ensure your landscape fits both the form and function you require.
Get Your Free Estimate >>
Many Services Offered All Year
Our services reach far beyond our Green Season Lawn Care Programs. Thanks to our years of professional landscaping experience, we are able to offer multiple services to our clients on a year-round basis. Visit our services page to learn more about each service and how they can help make your property stand out from the rest.
Landscaping Services >>
Contact us today and sign up for our Basic Lawn Care Program. Contact Us