Spring Clean Up in Kitchener and Waterloo!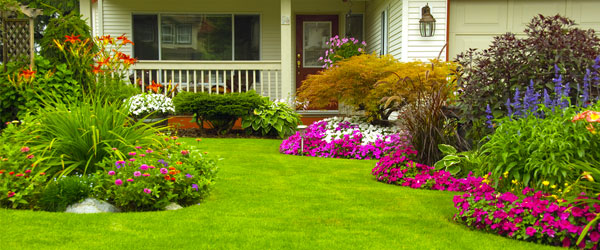 Spring has finally sprung in the Kitchener and Waterloo areas, and it's time to start thinking about a spring clean up for your yard or property. Many of our services are ideal for for getting a jump start on a beautiful yard this year, and are offered now for our spring clean up promotion.
When you sign up for a free quote from us, you'll also get a free on-site spring clean up consultation where we'll listen to you, ask the right questions, and assess your needs. Then, we will work with you to come up with the right plan for your property. It's that simple!
Spring Clean ups are custom designed and priced around the specific needs of your property:
Features:
Dethatching, Aeration, Overseeding, Hard Surface Edging, Fertilizing, Mulch Installation, Tree Trimming
…and more!
A Spring Clean Up Can Include:

Recommended: Spring
Dethatching is the process of removing dead grass that builds up beneath your lawn. Dethatching is suitable for thinning grass and lawns with a thick layer of thatch. We recommend combining dethatching with overseeding and fertilizing.

Recommended: Spring
Lawn aeration improves the exchange of air and gas to the roots, as well as maximize the intake of water and nutrients. The aeration process over time will help reduce soil compaction, enhance deep-root growth and will decrease water runoff.

Recommended: Spring
If your lawn is starting to look old or worn out, it may need overseeding. Overseeding is the planting of grass directly into existing turf. It's an easy way to fill in dead spots and improve turf density

Recommended: Spring
Keep the grass under control and create beautiful straight or curved edges around your flower beds, driveways, sidewalks, and patios. A fantastic finish to any property.

Recommended: Spring
Aside from mowing and watering, one of the most important things you can do for your lawn is fertilize it. This provides proper nutrition for your grass to keep your lawn looking top-notch. Our fertilizing process helps to achieve that beautiful, vibrant green lawn.

Recommended: Spring
One of the most striking and dramatic changes you can make to your garden and property is the installation of some beautiful mulch that nicely compliments your landscape.
Need Multiple Services? Try Our Programs!
Our clients typically like to make use of many of our services in order to best take care of their property. To better accommodate their needs, we offer landscaping programs to make the process easier and save our clients some hard-earned money.
See Our Programs >>
Four seasons of the year
Spring through winter, we have services to keep your property's landscape looking pristine. We're proud to offer our services to our residential and commercial clients on an as-needed or program basis during all four seasons of the year.
Get a Quote >>