Landscape Grading & Site Grading Service For Kitchener & Waterloo
Property owners in the Kitchener and Waterloo areas look to Yard Worx for our landscape grading and site grading services because we understand how important it is to have proper grading on your property. Often overlooked by property owners, grading is one of the most important aspects of your landscape design. Improper grading can lead to many issues down the road, including low spots and even basement flooding. Even new home builds can require re-grading once the ground settles.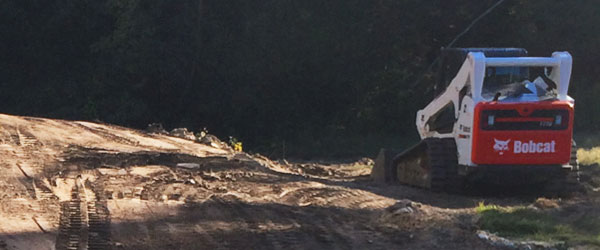 Contact us today for a FREE, NO OBLIGATION ESTIMATE:
Grading for Proper Drainage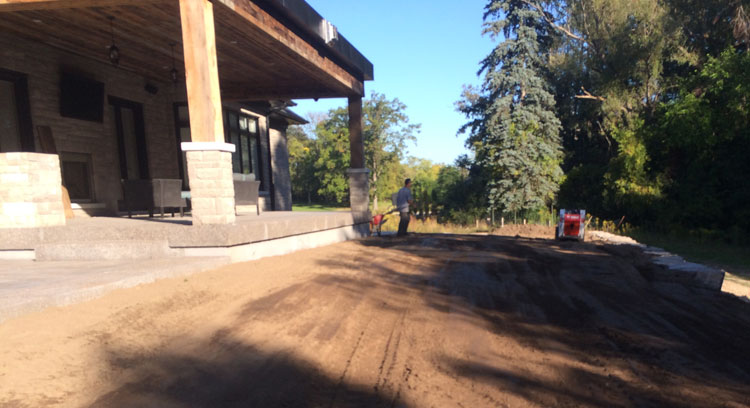 Few things are more damaging to a property than unwanted water entering the premises. The need to protect the land and your building from water is one major and extremely important reason to have your property properly graded. Creating slopes away from your home or building, building retention ponds, and controlling water as it drains to reduce erosion are all important considerations. Contact us for more information.
For Landscape Elements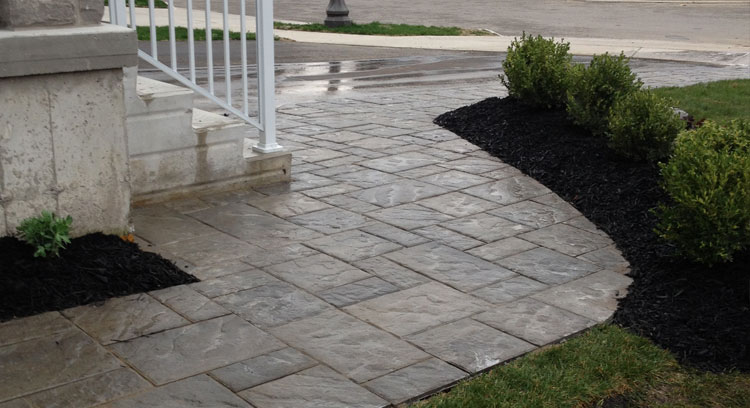 Proper landscape grading can actually enhance and extend the life of the landscape features you have on your property. From the life of your sod or grass to the stability of your stairs, embankments and retaining walls, proper grading is important. Grading is also important for the installation of driveways, patios and decks to ensure that they last as long and work as intended. Contact us today to get a free estimate for your landscape grading project.
Grading For Aesthetics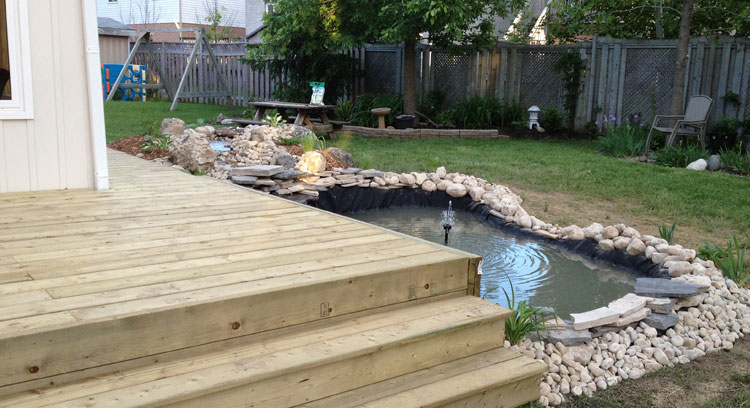 Aside from the most important reasons that your property should be properly graded, another reason to have your property graded is that it can have a dramatic effect on the aesthetic appeal of your property. Grading for slopes, steps, terraces and embankments can create a dramatic improvement on the "feeling" your property gives off to its visitors. Contact us today for more information on using grading to improve the aesthetic quality of your property.
WORKING AS YOUR LANDSCAPING PARTNER
Contact us today for a FREE, NO OBLIGATION ESTIMATE for sod installation.
Our team is focused on exceptional quality and service. We listen to you and ask the right questions to ensure we have a thorough understanding of your needs before starting work on your property. Once started, minor modifications are welcome to ensure your landscape fits both the form and function you require.